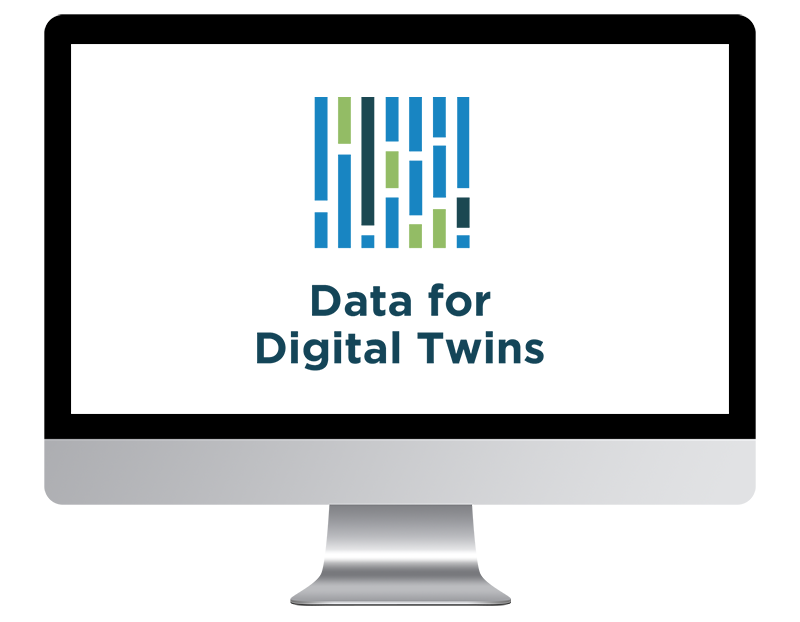 We capture accurate visual data from the environment around you and we pursue to transform it into valuable insights, through spatial representation of complex combinatorial data.
We deliver, through capturing, processing and visualizing state of the art 4D data on cloud-based platforms, a 3D Digital Twin model of the city.
We transform captured data into valuable insight, using Artificial Intelligence and Machine Learning techniques, so that it can be the basis for making optimal decisions.
Nowadays all cities, being complex ecosystems with many moving and interconnected parts, face the same challenges on its transition into a Smart City. Infrastructure, energy, public transport, housing, construction, culture, environment and sustainability must be considered and weighed into planning and decision-making. That's why the first step towards becoming a Smart City is having an overview of the city.
Through the Data for Digital Twins solution, we capture the layers of data required for a clear understanding of the components that make up your city. We enable digital navigation in your city, so that you can inspect and assess locations without physical presence, and we provide insights that can be used to improve the city for all citizens.
All assets in public areas can be identified automatically, providing a wealth of information that forms the basis for effectively supporting Smart City project development. On the contrary, the lack of a complete and updated inventory costs time and money.
Many tasks that require on site visits (e.g. assessments, measurements, digitization) can now be done remotely through the application. The absolute accuracy of point measurement can be better than 10 cm while the relative better than 2 cm.
Through the application on our computer, we collect up-to-date, fast and cost effective, large volume of data related to your city, such as road signs, trees, trash cans, road lighting, traffic lights, road signs and traffic lanes, wells, billboards etc.
We capture data using: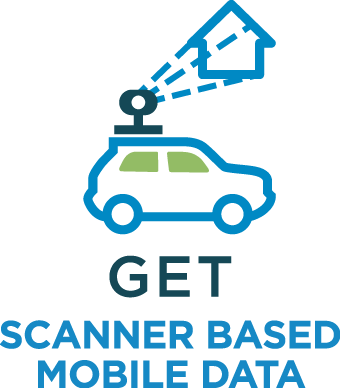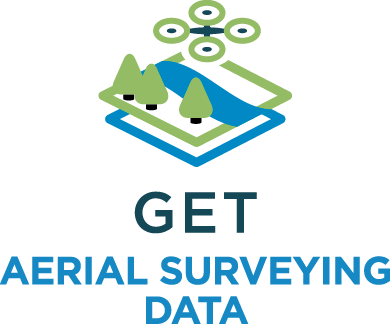 •  Ground collection vehicles with 360° moving panoramic cameras (Trimble MX7)
•  Ground collection vehicles with high resolution Lidar sensors
•  Aerial collection means (UAV – Drones) with properly configured payload
The Digital Twin of the city, i.e. its dynamic and fully realistic digital representation, finds application and offers solutions in multiple Market Segments including Government (Local, Regional, Central), Energy, Tourism – Culture, Environment, Transport, Real Estate, Infrastructure, Telecommunications etc. The Data for Digital Twins solution we provide offers significant advantages and more specifically:
•  Supports the understanding of physical objects in space.
•  Supports better designing of new objects.
•  Upgrades modeling and optimization.
•  Enables, through the recording and archiving of digital twin operation data, and with real-time reference, thetemporal tracing of behavioral elements of physical objects.
•  Leverages the ability for prediction analytics.
•  Leverages the ability for prognostics analytics.
Through the Data for Digital Twins solution, we provide a cost-effective method of systematic data collection. Anything visible can be captured and exported to monitor, analyze and document the existing conditions of a city creating actionable knowledge for the optimal and immediate response to changing requirements and important developments that have a major impact on the city, including population growth, growing demand for mobility, climate change, managing urban planning and security.
For each city and municipality, it is important to have an up-to-date and reliable capture of itself and all its assets in the public space. Possession of this information is the key to the most effective sustainable development of the city. For the management and maintenance, as well as for the determination and validation of the required budget.
Through Data for Digital Twins, we provide all the necessary data / information required for:
•  Effective Management of Public Assets and Resources: Updated images and point data of  the Data for Digital Twins allow the identification and geolocation (automated or semi-automated) of the assets of the City in public places. Accurate capture of the desired information and creation of a complete inventory (database) of assets and their characteristics. This includes road signs, trees, trash cans, streetlights, traffic lights, road signs and lanes, wells, billboards, etc. The information is used for the geocoding of the location of the assets (e.g. bins, plates, etc.), for their counting, for their classification into categories (e.g. plastic waste bin, small plastic waste bin, blue bin, paper bucket, etc.), for the evaluation of their condition, for the measurement of the dimensions of the assets (e.g. bucket height). The actual condition of the assets can be assessed remotely, giving you an idea of ​​where and when maintenance is required. In addition, complaints about certain assets can be dealt with more quickly and effectively. A complaint-related image enables quick focus action without the need for a prior on-site visit.
•  Effective Urban Planning: A municipality is authorized to grant licenses, exemptions and supervise compliance to various legislative acts. Issuing and execution of building permits / Issuing licenses for driveway, parking and logging concessions / Location – Management and Maintenance of Urban Green / Identification and measurement of billboards that attract business prices to ensure compliance and certification / Potential sites for development are some of the works of the Municipal Services where the updated visual images of the Data for Digital Twins offer significant real visual support and provide useful information for urban planning, improving efficiency and reducing costs, as significantly fewer on-site visits are required.
•  Urban Green Maintenance / Management: Data for Digital Twins: solution can automatically create an inventory of trees and greenery at the Municipal level, including features such as height and crown width. This inventory provides opportunities for: the assessment of the condition of the trees by the office, planning and prioritization of work for pruning, cleaning, etc., creating a risk assessment for trees in public places, etc.
•  Municipal Fee Assessment: Annual real estate appraisals, interconnected procedures and close project renewals mean that cities and municipalities need to plan several years ahead. The use of updated images from Data for Digital Twins plays an extremely important role in this.
Through Data for Digital Twins, we provide all the necessary data / information required for:
•  The Documentation of Pathology for Buildings and Settlements (Cultural Heritage): At a glance, you can see the current condition of a building or α settlement, its conservation needs and its environment. Therefore, the use of recent and accurate images is strongly recommended for the creation of conservation plans, the development of decision-making tools for the prioritization of interventions, as well as for the awareness of local communities for the preservation of their cultural heritage.
•  VR Tour of Cultural Heritage Sites: Updated images and point clouds from the Data for Digital Twins provide the information and precision needed to create virtual tours using augmented and virtual reality (AR / VR) technologies through which users can explore cultural heritage of Greece and the world, discovering content related to history, culture and the arts. The final product can be both a travel tool that can enhance the travel experience and enhance business visibility, as well as an educational tool. Our mission is to develop a new means of sharing experiences that make cultural heritage even more accessible, and the tourist and learning experience richer.
The updated images and point clouds from the Data for Digital Twins solution ensure efficient planning and execution of tasks, both for the expansion of the network and for its maintenance, as well as for the immediate intervention in case of failures. Through Data for Digital Twins, we provide all the necessary data / information required for:
•  Remote Asset Inspection: Timely inspection and maintenance can often be a major challenge. The external environment is constantly changing, but often there is not enough awareness of these changes. This can lead to unnecessary risks and / or costs. Data for Digital Twins allow online inspections without on-site visits.
•  Asset Management and Maintenance: Networks are often extensive, and budgets and resources are limited. An up-to-date inventory (database) with all these data and further information on their exact location and status provided by the updated images and point clouds of the Data for Digital Twins solution is vital for the proper management and maintenance of these assets.
•  Vegetation Management: One of the biggest challenges facing electric utilities today is vegetation overgrowth near conductor lines and utility infrastructure. Due to shrinking operations and budgets with large network footprints, vegetation projects are often tackled in a seasonal phased approach, resulting in a never-ending maintenance cycle. Via the Data for Digital Twins solution one can receive information about vegetation encroachments where vegetation is near overhead electric conductors and pole assets and implement preventive accurate restoration plans in order to increase safety and reduce risk, both for the company and for the general public.
•  Optimal Design and Implementation of New Fiber Optic Networks: Optimizing work preparation is essential to avoid unnecessary costs. With the data from the Data for Digital Twins solution you get clear information about the current situation, the location of the project, what materials are best to use and the optimal route for underground pipes and cables, while significantly reducing costs, since fewer on-site visits are required.
Through Data for Digital Twins, we provide all the necessary data / information required for:
•  Effective valuation and risk management: The updated images and point clouds of the Data for Digital Twins solution data allows you to easily overview the surroundings of your estate, as well as to assess its condition, directly from your computer without having to physically to visit.
•  Substantiation of property appraisals: For real estate owners and housing corporations it's essential to have insight into the current value of all the properties they manage. Via the Data for Digital Twins solution all the necessary information required for an accurate and well-documented valuation report is provided, while you are saving while saving huge amounts of time and money, since you can reduce the number of visits to sites of interest. More specifically, information is provided on the current state of maintenance, building materials, volume and environment of a property (parking spaces in the neighborhood, knowledge of the nearest facilities, etc.)
Find out how these solutions can be applied to your organization!