Gabriel Mavrellis
CEO & Founder
Thirty one years of experience in all processes of Geo-Informatics sector. He plans the strategy of the company and participates actively in its business development through new projects, markets, solutions, partnerships. He is Rural and Surveying Engineer with expertise in Business Administration. He dynamically supports the adoption of open standards, open source community actions and the idea of data and knowledge sharing.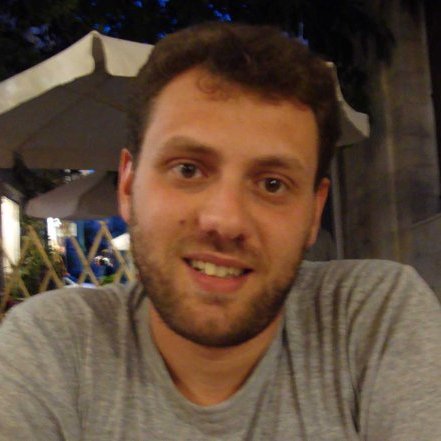 Theodoros Vakkas
Chief Technology Officer
He is the CTO of GET. He has the key role for the design and implementation of solutions and projects in the field of Geo-ICT, open geospatial data, earth observation/remote sensing data and geospatial web mapping applications for public and private sector. He has more than 12 years of professional experience in Geo-Informatics and high-level expertise in GIS software, free and open source software and proprietary source software, spatial database management systems, web applications for geospatial data analysis, management, editing and disposal (environmental, urban, etc). He has an MSc in Geoinformatics (NTUA 2008) and Diploma of Rural and Surveying Engineer (NTUA 2004). He is the Project Manager for national and European projects implemented by GET, managing and coordinating GET's team consisted by developers and engineers.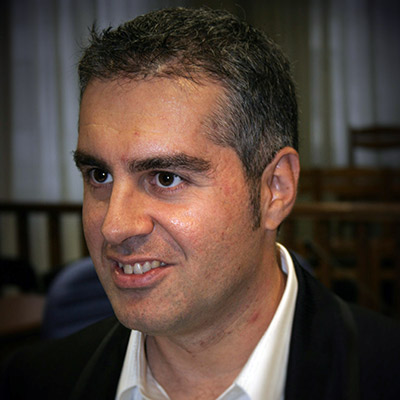 Panagiotis Symeonidis
Chief Scientific Officer & Presales Manager
He has significant expertise in environmental data management and in environmental (Geo)Informatics design and development, participating in projects concerning environmental data management, analysis and editing. He has Diploma in Physics, MSc in Environmental Physics and Ph.D in Environmental Database "Study in atmospheric pollution and its sources with the use of GIS".
Georgia Papadaki
Chief Operations Officer
She coordinates GET operation, regarding quality management system, bidding processes, European – Research – Funding projects, organization and dissemination actions. She is Rural and Surveying engineer (NTUA), with MSc in Transport and Sustainable Development (Imperial College London & UCL) and Master in Business Administration (Athens University of Economics and Business and NTUA.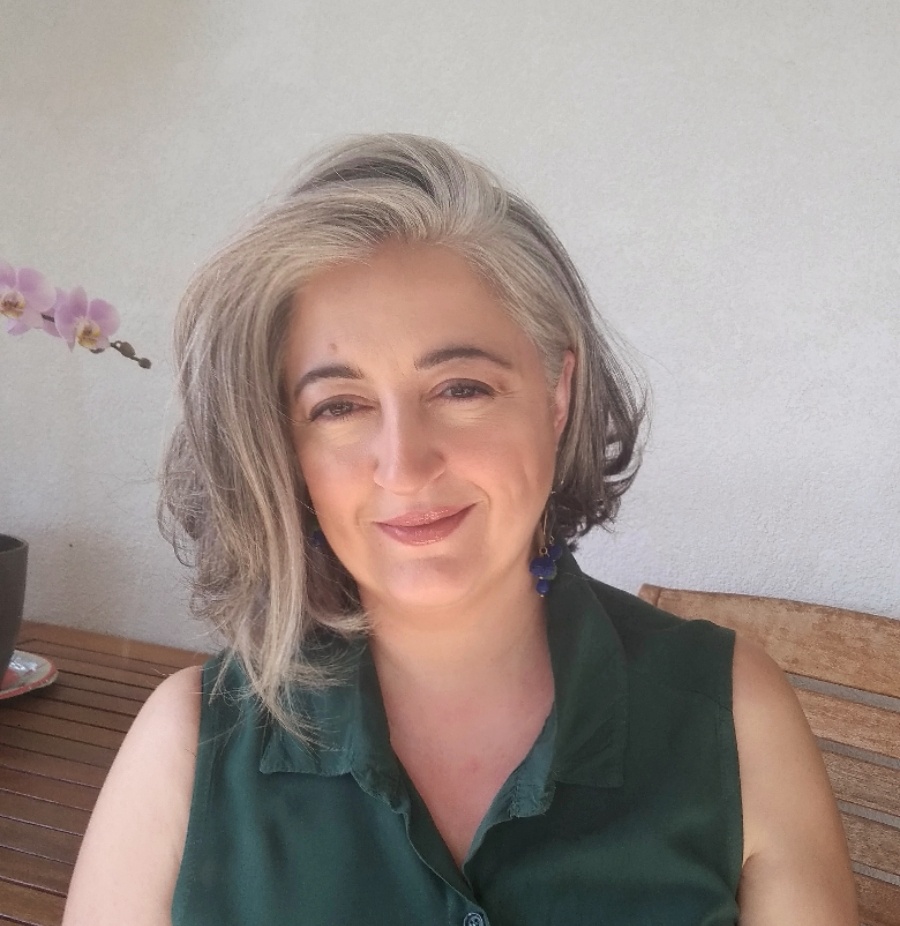 Maria Pahoula
Project & Business Development Manager
With 10 years of experience in managing and implementing Projects related to Geoinformatics and Remote Sensing, and significant expertise in Satellite Remote Sensing Data, she is actively involved in the development of GET's innovative high-quality solutions and the management of projects and research programs. She has a degree in Geology (UOA) with an MSc in Geoinformatics (NTUA).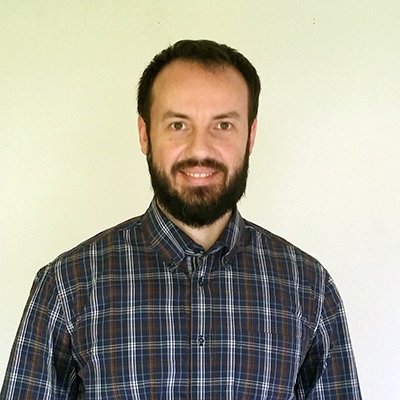 Simos Taskaris
GIS Analyst
He has important experience in Geographic Information Systems and he participated in desktop and web GIS applications development projects. He is graduate Regional and Urban Planning Engineer (University of Thessaly), MSc in Transport Systems (Aristotle University of Thessaloniki) and MSc in Informatics (Hellenic Open University).
Eleni Athanasopoulou
Application Engineer
She is a Surveying Engineer (N.T.U.A.) with MSc in Geo-Informatics. She has research activities in SAR satellite data as well as technical knowledge in contemporary satellite missions and applications regarding the field of Remote Sensing.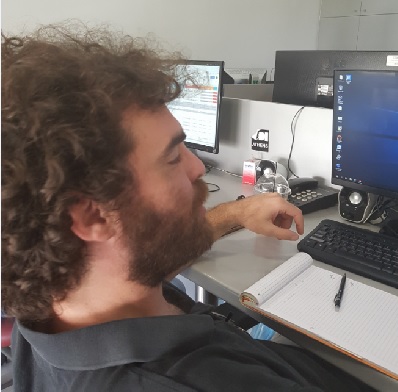 Nikos Kallitsis
Software Engineer
He is Electrical and Computer Engineering (Technical University of Crete, Greece) with MSc in Automation Systems (NTUA). He is web developer in GET participating in project as well as R&D activities regarding design, development and technical support of web applications/plugins/software for data analysis, management, disposal, visualization.
Athanassia Kyrkou
Application Engineer
She is Rural and Surveying Engineer (NTUA) specialized in Cartography and Photogrammetry. She is member of GET's team for applications' development and projects' implementation.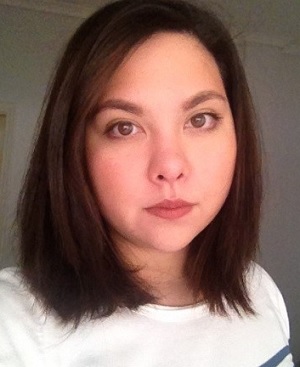 Georgia Mavrokefalou
Geographic Information Systems Engineer
She is graduate of Geography Department of Harokopeion University with MSc in Applied Geography with direction in Geo-Informatics. She is a PhD candidate in the Physics department of the Aristotle University of Thessaloniki in collaboration with the Environmental Radioactivity Laboratory of the Institute of Nuclear & Radiological Services & Technology, Energy & Safety of NCSR Democritos. Her research is entitled "Study on the relation of radioactive pollution and satellite observations of marine parameters and comparative analysis on a Geographic Information System".
Efi Chatzinikolaou
Geographic Information Systems Engineer
Graduate of the Geography Department of Harokopio University, specialized in Geo-Informatics and Spatial Planning with M.Sc. in Geo-Informatics (NTUA). Has experience in Environmental Permissions and research interest in the microclimate modelling of semantic-based 3D models..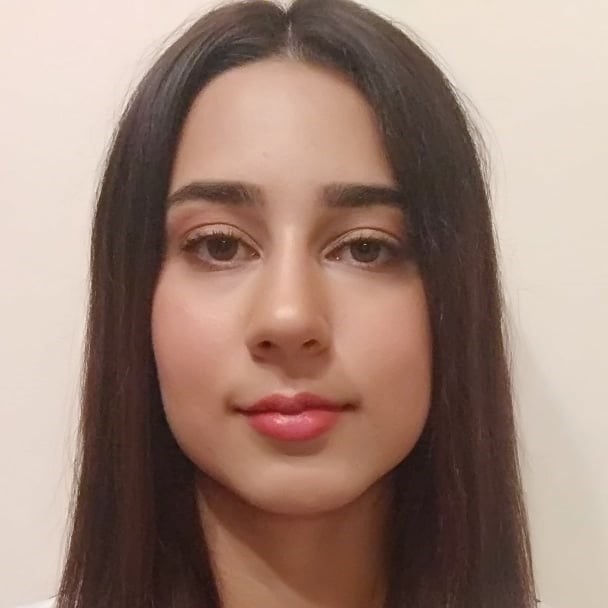 Chara Patinioti
Geographic Information Systems Engineer
She is a Surveyor and Geoinformatics Engineer (UNIWA) graduate. As a member of the GET team she participates in the implementation of projects.
Andriana Aravani
Administration and Finance Officer
Accountant with 10 years of experience responsible for the daily operation of GET specialization in Accounting and Τax issues.She is a graduate of  A.E.I. Piraeus TT in the Department of Accounting and Finance.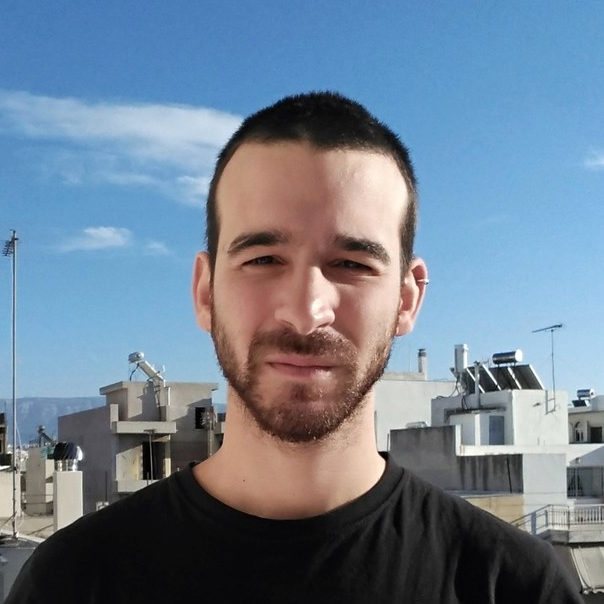 Konstantinos Triantos
Software Engineer
He is Surveying & Mapping Engineer and is currently a PhD Student of NTUA. His research is focused in Algorithms for Location, Allocation & Routing problems. He has experience as a GIS Engineer and Web-GIS Developer. His research interest includes data collection and analysis using crowd-souring and crowd-sensing applications.
Maria Panagiotopoyloy
Smart City Expert
She holds a Diploma in Rural and Surveying Engineering (NTUA 2012) and a MSc in Geoinformatics (NTUA 2018). Currently, she is a PhD candidate at NTUA and works on the fields of smart cities, spatial planning and geographic knowledge representation.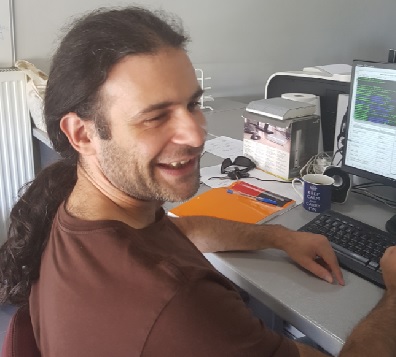 Pantelis Mitropoulos
External Parnter
He has a PhD in Physics (Laboratoire de physique théorique d'Orsay, Université Paris-Sud, France) combining Physics with Informatics. He has also an MSc in Physics and Technological Applications (NTUA) and a BSc in Physics (National and Kapodistrian University of Athens). He is a Web developer in GET contributing in projects regarding design and development of web applications/plugins/software.
Simos Kamilieris
External Parnter
He develops software and applications which cover technical requirements and needs of GET's customers and partners, having technical expertise and education in Informatics and experience in Geo-Informatics. He is Informatics Graduate (Technological Institute of Lamia) with MSc in Computer Science (Hertfordshire University).
Sinergise offers a satellite image web services for seamless integration of open Earth Observation data (Sentinel-2, Landsat, etc.) in any web, desktop or mobile GIS application. Sinergise also provides open satellite imagery data fully accessible and useful for companies and individuals by hiding complexity of archiving and processing petabytes of data and dealing with multi-sensor and multi-temporal data
Simularity, Inc., is a Silicon Valley Area startup that applies time series analytics and artificial intelligence to massive volumes of satellite and drone imagery, to rapidly provide actionable intelligence in the form of temporal change detection and other advanced analytical insights.