Considering that open data promote fundamental democratic values, transparency, governmental responsibility and participation of all citizens, GEOSPATIAL ENABLING TECHNOLOGIES (GET) supports authorities of Central, Local and Regional governance as well as bodies of private sector to provide free data through open standards.
Open data are at the same time a requirement for national development as well as a basic precondition of National Digital Policy. Access into information, for all levels of public life in a real information society, must be a continuous effort in which GET contributes with its technical capacity and its strategy.
Moreover, GET supports students to implement their thesis, with subject related to Geo-informatics. Providing them with data, tools and technical support.
GET provides to its employees equal opportunities for evolution recognizing and awarding their effort, supporting their continuous education and training, ensuring their participation in seminars, educational programs, certification activities. GET encourages its employees to participate in volunteer programs (donations, environmental actions).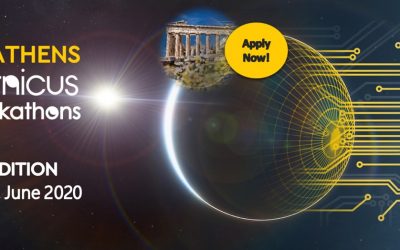 Due to the pandemic, for the first time the competition will be held exclusively online and the time available for the development of solutions by the participants will be extended to 4 weeks. The Copernicus Hackathon Online Edition 2020 starts on May 8 and lasts...