GET has successfully completed the development of an innovative air pollution monitoring system using modern IoT sensors for the Municipality of Thermi. In collaboration with the Laboratory of Atmospheric Physics of the University of Patras, which undertook the installation and the evaluation of the operation of 25 airborne particulate matter measuring stations (PM 1, PM 2.5, PM 10), the operational real time air pollution monitoring platform was developed. The installation and operation of a dense sensor network allows the monitoring of pollution in every settlement of the Municipality of Thermi, even at neighborhood scale, or in areas of special interest such as schools or parks.
The web application (http://app.thermiair.gr/, http://www.thermiair.gr/) makes possible to monitor the temporal and spatial variation of particle concentration in a simple and comprehensible manner, even by the simple, non-expert user.
The real time dashboard displays the most recent measurements for all stations of the network. Applying a simple color scale in a calculated air quality index helps users to understand the values and the magnitude of the problem.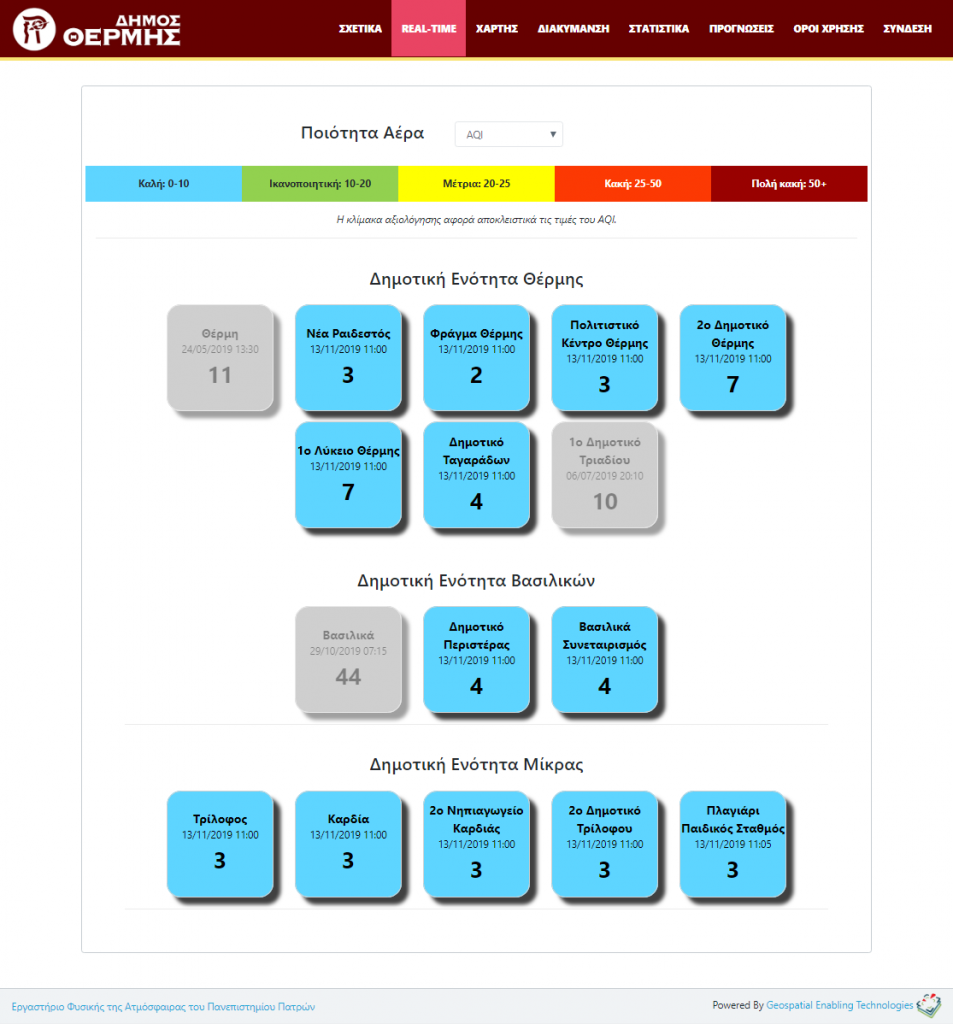 The measurements are also presented in a map. This interactive map shows the positions of the measuring stations as well as the spatial variation of the concentration.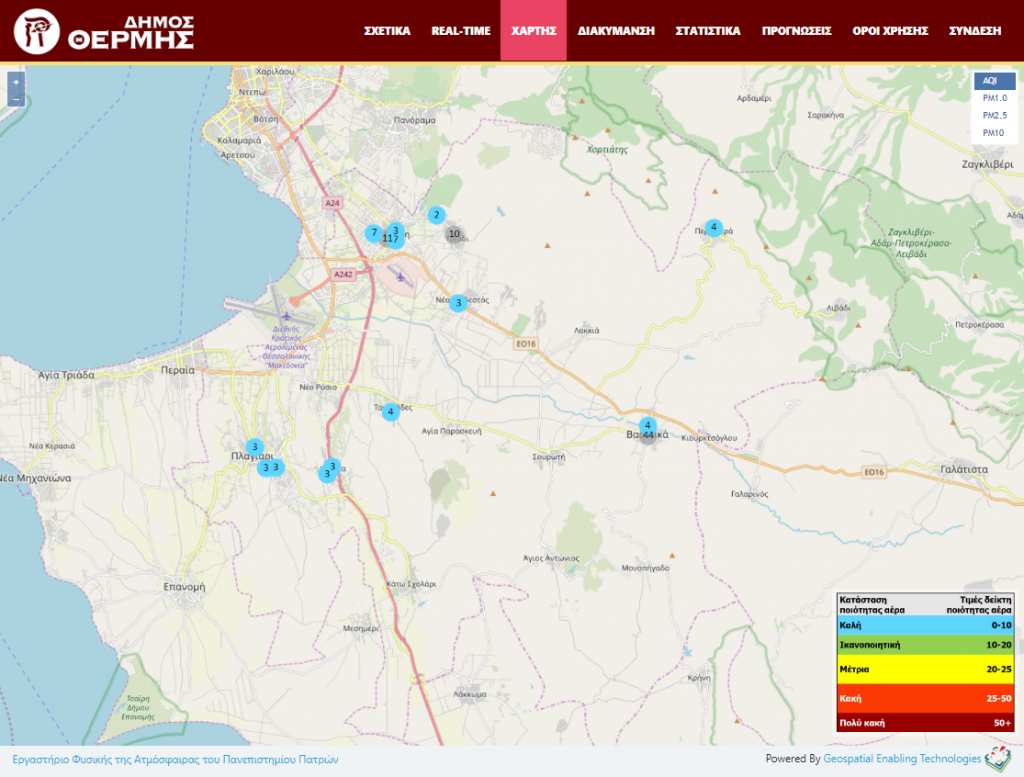 The application enables also the visualization of the detailed time variation of pollution concentration for each station and for each measured / calculated parameter :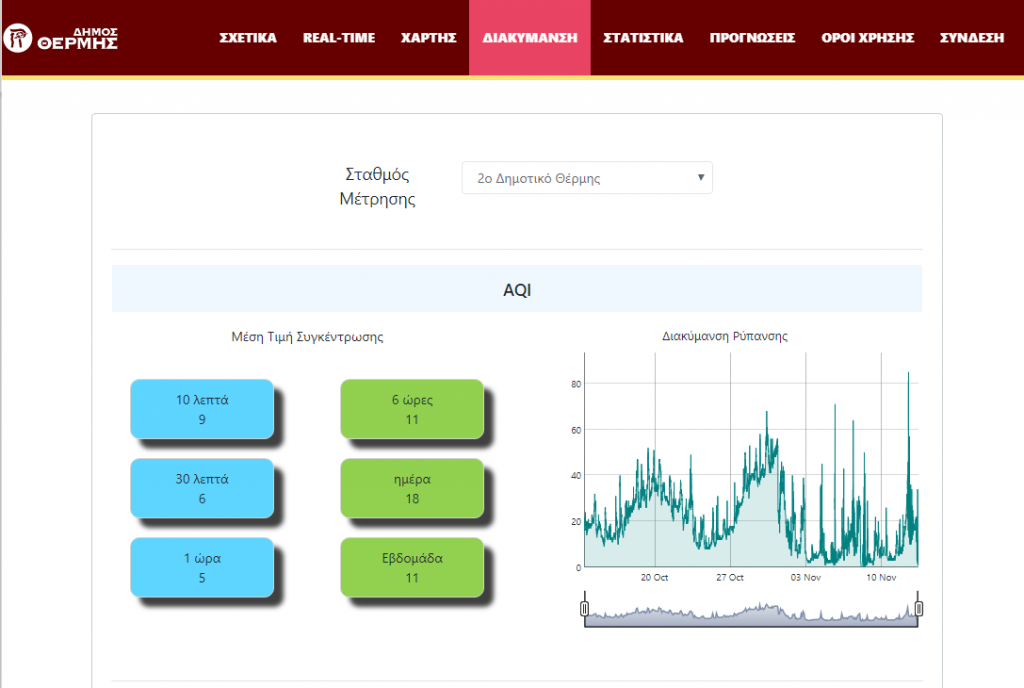 In addition, for each station, statistical information is also provided such as diurnal and weekly variation or the number of exceedances of specified limits :
Finally, the future concentration of several air pollutants (PM 2.5, PM 10, NO, NO2, CO, O3, SO2, NH3) in the greater areas is also presented in a map. This information derived from the Copernicus CAMS Service.