On the occasion of the World Environment Day, presentations were made of 2 innovative projects implemented by GET that contribute to the protection of the environment. The projects are implemented on behalf of the Region of Crete and the Municipality of Agrinio respectively.
The Region of Crete announced the operation of the Spatial Data Infrastructure "GIS Crete" (http://gis.crete.gov.gr ). The goal is the collection and organization of geoinformation, in a single modern infrastructure.
The application provides access to an environmental monitoring system using open satellite data of near real time from the European Earth Observatory Copernicus service https://lnkd.in/eegSGbW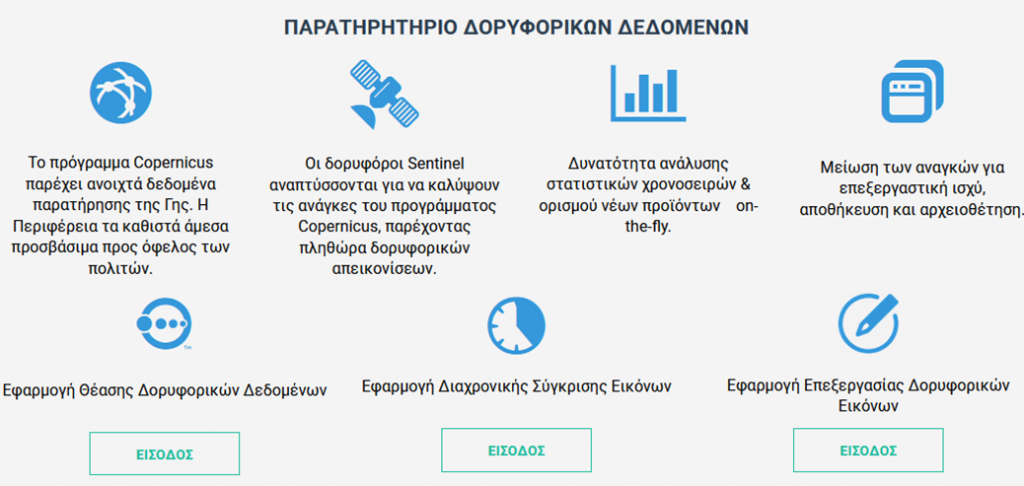 The Mayor of Agrinio, Mr. George Papanastasiou, during a press conference, presented the operation of the Environmental Observatory of the Municipality (PRESS RELEASE). The Environmental Observatory of the Municipality of Agrinio is part of the "Digital Strategy of the Municipality of Agrinio 2019-2024" and the main "Priorities of the National Digital Strategy in the framework of the Regional Operational Programs of the NSRF 2014-2020", and includes the creation of an environmental observatory strengthening administrative capacity in environmental monitoring issues, while disseminating information to the public to enhance knowledge and participation in public life and the political process.
The project envisages, among other things, the creation of an Atmospheric Pollution Monitoring System, ie a platform for the provision of open air quality data using modern sensors. The data can be used for any future actions to inform citizens and implement precautionary measures in cases where pollution levels are predicted that may be dangerous to the general population or vulnerable groups.
The project includes an Environmental Monitoring System with the use of near real-time satellite data in combination with machine learning and artificial intelligence techniques and a Water Quality Monitoring System with the operation of a quality and quantity control telemetric system.
Moreover, the use of Communication and participatory spatial planning platform is included, where local authorities will be able to utilize data for planning city projects asking people to participate in and collectively shape the characteristics of projects and interventions.
Finally, the project includes a Performance Evaluation System using Quantitative Indicators (KPI's) and an Open Environmental Data, Studies and Data Portal.