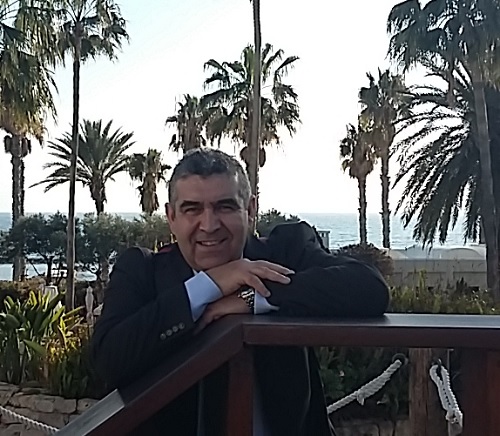 Gabriel Mavrellis
CEO & Founder
Twenty eight years of experience in all processes of Geo-Informatics sector. He plans the strategy of the company and participates actively in its business development through new projects, markets, solutions, partnerships. He is Rural and Surveying Engineer with expertise in Business Administration. He dynamically supports the adoption of open standards, open source community actions and the idea of data and knowledge sharing.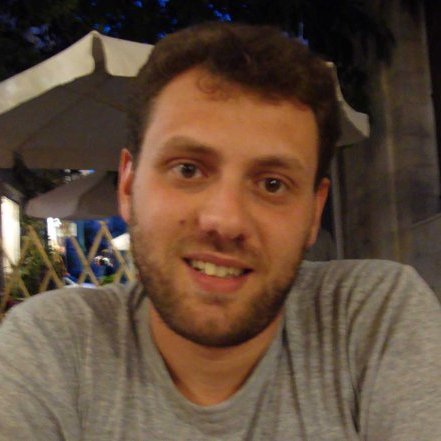 Theodoros Vakkas
Chief Technology Officer
He manages the team of application development and project implementation. Having 10 years of experience and technical expertise in Geo-Informatics, he supports GET activities for innovative and high level quality solutions. He is Rural and Surveying Engineer (NTUA) with MSc in Geo-Informatics.
Panagiotis Symeonidis
Chief Scientific Officer & Presales Manager
He has significant expertise in environmental data management and in environmental (Geo)Informatics design and development, participating in projects concerning environmental data management, analysis and editing. He has Diploma in Physics, MSc in Environmental Physics and Ph.D in Environmental Database "Study in atmospheric pollution and its sources with the use of GIS".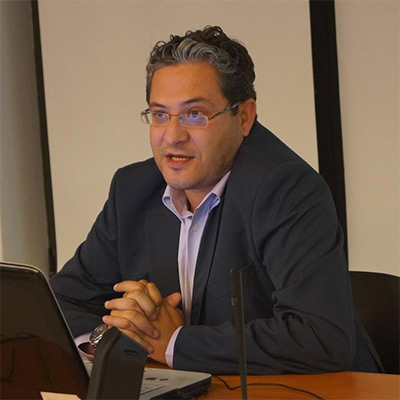 Anastasios Manos
Chief Business Development Manager
He has more than 15 years of experience in IT applications as well as in project management. He is graduate of Informatics Applications (Aristotle University of Thessaloniki) with MSc in Business Informatics and a Ph.D Intellectual Capital Management in Hunan Resources Management (University of Macedonia).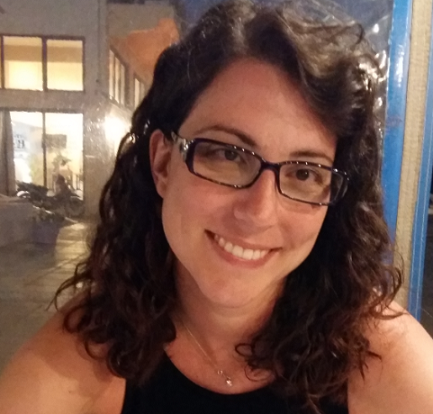 Georgia Papadaki
Operations Manager
She coordinates GET operation, regarding quality management system, bidding processes, European – Research – Funding projects, organization and dissemination actions. She is Rural and Surveying engineer (NTUA), with MSc in Transport and Sustainable Development (Imperial College London & UCL) and Master in Business Administration (Athens University of Economics and Business and NTUA.
Simos Taskaris
GIS Analyst
He has important experience in Geographic Information Systems and he participated in desktop and web GIS applications development projects. He is graduate Regional and Urban Planning Engineer (University of Thessaly), MSc in Transport Systems (Aristotle University of Thessaloniki) and MSc in Informatics (Hellenic Open University).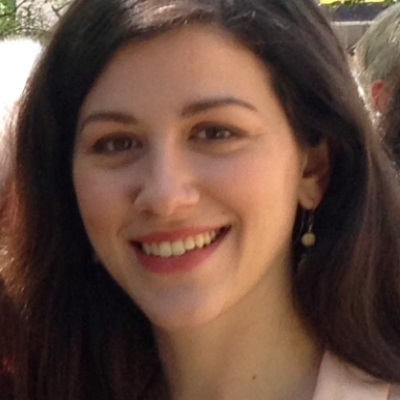 Eleni Athanasopoulou
Application Engineer
She is a Surveying Engineer (N.T.U.A.) with MSc in Geo-Informatics. She has research activities in SAR satellite data as well as technical knowledge in contemporary satellite missions and applications regarding the field of Remote Sensing.
Kassiani Roumeliotou
Administration and Finance Officer
Being in charge for the daily operation of GET, she has experience and expertise in accounting, financial and administrative management. She is graduate of Public Administration (Panteion University).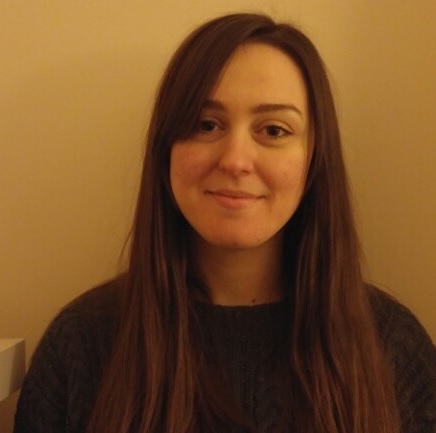 Aleksandra Lelli
GIS Application Engineer
She is a member in the application development team and in the implementation of various projects. She is a Rural and Surveyor Engineer (NTUA), with majors in Cartography and Remote Sensing holding  a Master of Science in Geoinformatics (NTUA).).
Athanassia Kyrkou
Application Engineer
She is Rural and Surveying Engineer (NTUA) specialized in Cartography and Photogrammetry. She is member of GET's team for applications' development and projects' implementation.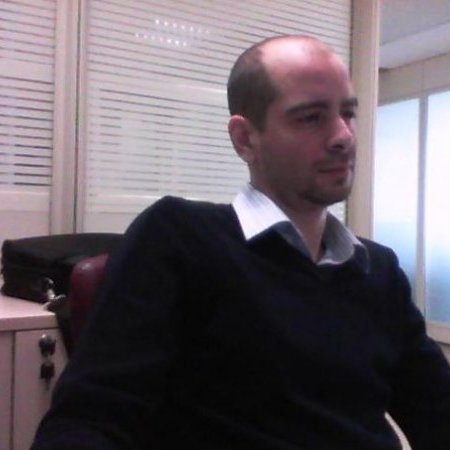 Simos Kamilieris
Senior Software Engineer / Exteral Parnter
He develops software and applications which cover technical requirements and needs of GET's customers and partners, having technical expertise and education in Informatics and experience in Geo-Informatics. He is Informatics Graduate (Technological Institute of Lamia) with MSc in Computer Science (Hertfordshire University).
Georgia Mavrokefalou
Industrial Research Fellowship Program at NCSR "Demokritos"
She is graduate of Geography Department of Harokopeion University with MSc in Applied Geography with direction in Geo-Informatics.She is PhD candidate at the Environmental Radioactivity Laboratory of the Institute of Nuclear & Radiological Services & Technology, Energy & Safety of NCSR Democritos, with GET supporting her research through the Industrial Research Fellowship  Program implemented under the generous donation and support of Stavros Niarchos Foundation (SNF). Her research s "Study on the relation of radioactive pollution and satellite observations of marine parameters and comparative analysis on a Geographic Information System".President of the three-members PhD committee is Professor G. Kitis of the Aristotle University of Thessaloniki, supervisor researcher is Dr Eleni Florou, Research Director of Environmental Radioactivity Laboratory, and co-supervisors Dr O. Sykioti from National Observatory of Athens and Mr Th. Vakkas (MSc in Geo-Informatics) from GET,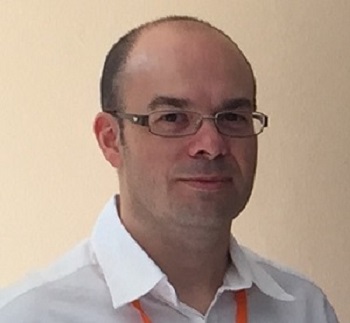 Ioannis Boskidis
Environmental Engineer – External Partner
He has many years of experience in Environmental Studies, in management of co-financed projects, in the development, management and analysis of environmental databases and in environmental modeling. He is an Environmental Engineer with M.Sc. in Systems Engineering & Management (D.U.Th) and Ph.D. in Water Resources Management (D.U.Th).
DOTSOFT is a dynamically developing Greek System Integration company. DOTSOFT focuses on solutions in the field of public governance, tourism, culture and environment in Greece and abroad.
TERRA has a wide variety of large scale data through web services, implements geo-informatics application using cutting edge technology.